Laboratory of Kenneth D. Tew, Ph.D., D.Sc.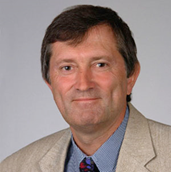 VIMM Affiliate Member
Professor and Chairman
John C. West Chair of Cancer Research
Medical University of South Carolina
Research Focus/Projects
The focus of Dr. Tew's research is identifying highly-translatable cancer strategies with a platform of redox pathways. His cancer focus has been facilitated by leadership roles in cancer therapeutics at Lombardi, Fox Chase and MUSC Hollings Cancer Center (HCC). A translational theme runs throughout the laboratory's research endeavors, with many preclinical drug studies evolving into clinical trials. Examples of these include clinical testing of Chlorozotocin, Estracyt, Amifostine, Telcyta, Telintra, NOV-002, and PABA/NO. Dr. Tew's studies on resistance to alkylating agents and antimicrotubule drugs led to his prevalent focus on redox pathways, particularly those linked to glutathione and glutathione S-transferases (GST). His early studies provided evidence that attachment of glutathione to cysteine residues influenced enzyme activity and laid the groundwork for recent work on how drugs and stress influence post-translational S-glutathionylation and its associated cycles. These studies have helped define how redox mechanisms interconnect with essential signaling pathways. For example, the laboratory showed that GSTP regulates Jun NH2-terminal kinase (JNK)-related signaling events and acts as a catalyst for the forward reaction of S-glutathionylation which alters structure/function of proteins. Through clinical trials, they identified S-glutathionylated proteins as surrogate plasma biomarkers for responses to a variety of drugs and radiation treatments. The redox proteome and its associated pathways therefore form a platform for discovery and development that continues to drive Dr. Tew's research efforts.
Recent publications
Zhang, J., Ye, Z., Manevich, Y., Mehrotra S, Tew, K.D and Townsend, D.M. S-Glutathionylation of Estrogen Receptor Alpha Affects Dendritic Cell Function. J. Biol. Chem., 293: 4366-4380, 2018.
Bräutigam, L., Zhang, J., Dreij, K., Spahiu, L., Holmgren, A., Tew, K.D., Townsend, D.M., Abe, H., Kelner, M.J., Morgenstern, R. and Johansson, K. Microsomal glutathione transferase 1 is essential for development and hematopoietic stem cell differentiation. Redox Biology, in press, 2018.
Zhang, L. Manevich, Y., Zhang, J., Ye, Z., Townsend, D.M. and Tew, K.D. Heme Oxygenase 1 targeting by the isoflavone ME-344 is a determinant of drug sensitivity in lung cancer cells. In submission, 2018.
Yang, A., Schulte, B.A., Ethier, S.P., Tew, K.D. and Wang, G.Y. Inhibition of MYC depletes cancer stem cells in triple-negative breast cancer. Cancer Research, 77:6641-6650, 2017.
Jones, J.T., Qian, X., van der Velden, J.L., Chia, S.B., Flemer, S., Hoffman, S.M., Lahue, K.G., Schneider, R.W., Nolin, J.D., Anathy, V., van der Vliet, A., Townsend, D.M., Tew, K.D. and Janssen-Heininger, Y.M.W. Glutathione S-transferase pi modulates NF-kB activation and pro-inflammatory responses in lung epithelial cells. Redox Biology, 8: 375-382, 2016.
McMillan, D.H., van der Velden, J.L., Lahue K.G., Qian X, Schneider, R.W., Iberg, M.S., Nolin, J.D., Abdalla, S., Casey, D.T., Tew, K.D., Townsend, D.M., Henderson, C.J., Wolf, C.R., Butnor, K.L., Taatjes, D.J., Budd, R.C., Irvin, C.G., van der Vliet, A., Flemer, S., Anathy, V., and Janssen-Heininger, Y.M. Attenuation of lung fibrosis in mice with a clinically relevant inhibitor of glutathione-S-transferase Pi. Journal of Clinical Investigation 1 (8): e85717, 2016.
van Gisbergen, M.W., Cebula, M., Zhang, J., Townsend, D.M., Tew, K.D., Ottosson-Wadlund, A., Dubois, L., Lambin, P., Saneyoshi, H., Araki, M., Ito, Y., Abe, H., Morgenstern R. and Johansson, K. A chemical reactivity window determines prodrug efficiency towards glutathione S-transferase overexpressing cancer cells. Molecular Pharmaceutics, 13: 2010-2025, 2016.
Kenche, H., Ye, Z., Vedagiri V., Richards, D.M., Gao, X.H, Tew, K.D., Townsend, D.M. and Blumental-Perry, A. Adverse Outcomes Associated With Cigarette Smoke Radicals Related to Damage to Protein Disulfide Isomerase. J. Biol. Chem. 291: 4763-4778, 2016.
Manevich, Y., Reyes, L., Britten, C.D., Townsend, D.M. and Tew, K.D. Redox signaling and bioenergetics influence lung cancer cell line sensitivity to the Isoflavone, ME-344. JPET, 358: 199-298, 2016.
Ye, Z., Zhang, J., Ancrum, T., Manevich, Y., Townsend D.M. and Tew K.D. Glutathione S-Transferase P (GSTP) mediated Protein S-Glutathionylation Regulates Endoplasmic Reticulum (ER) Stress and the Unfolded Protein Response. Antioxidants and Redox Signaling, E pub, 2016.