Laboratory of Timothy P. York, PH.D.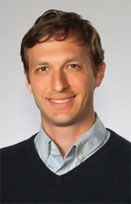 Research projects
The focus of the York Lab is the development and application of a wide variety of statistical-genetic methods ranging from genetically informative twin and family studies to whole genome studies including gene expression, proteomic, GWAS and epigenetic platforms. Examples include the application of data mining techniques to genetic association data, increasing the statistical power in genetic association tests, DNA methylation microarray analyses, and extension of existing genetic methods for genomewide analyses.
Recently the York lab spearheaded the creation of the VIMM/HMG Data Science Lab to foster research innovation, collaboration, and improve efficiency in the analytic exercise of genomic data. The NIH has recently highlighted the need to address the issue of reproducibility in science reporting and how to enhance transparency. The DSL brings together VCU experts in the areas of Genomics, Biostatistics, Computer Science and Bioinformatics with the goal of providing consultation and collaboration opportunities to develop data solutions for VIMM/HMG faculty and students. The theory and practice of data science is rapidly developing and providing educational instruction across the VCU School of Medicine on best practices for reproducible research is a key feature of the DSL.
The primary research phenotype in the York Lab focuses on the contribution of genetic and environmental factors to preterm birth (PTB). Despite the high prevalence and marked racial disparity in prematurity rates relatively very little genetic epidemiology has been attempted. Most of our research thus far in this area has been extending twin and family methods to separate this genetic covariation. Until recently it was largely considered that only the mother's genome contributed to the onset of labor. Our publications have provided evidence that it is both fetal and maternal genetic factors that contribute to variation in PTB. Importantly, it is mainly environmental factors that account for racial differences in PTB risk. Ongoing projects funded by the NIMHD, Burroughs Wellcome Fund and the Brain & Behavior Research Foundation seek to understand the epigenetic, genetic and environmental basis for this PTB health disparity. Utilizing longitudinal pregnancy data from the VCU Pregnancy, Race, Environment & Gene (PREG) study, the overall objective is to build etiologically informed causal models to test the extent environmental influences on PTB are mediated by changes in genomewide DNA methylation patterns. A replication study is currently underway utilizing a similar longitudinal dataset from the Global Alliance for the Prevention of Preter Birth and Stillbirth (GAPPS).
Laboratory members and collaborators
Dana Lapato
Ph.D. Student
Sara Wagner, RN
Research Nurse
Key Publications
York TP, Eaves LJ, van den Oord EJ. Multivariate adaptive regression splines: a powerful method for detecting disease-risk relationship differences among subgroups. Stat Med. 2006 Apr 30;25(8):1355-67. PubMed PMID: 16100739.
York TP, Vargas-Irwin C, Anderson WH, van den Oord EJ. Asthma pharmacogenetic study using finite mixture models to handle drug-response heterogeneity. Pharmacogenomics. 2009 May;10(5):753-67. PubMed PMID: 19450127.
York TP, van den Oord EJ, Langston TB, Edmiston JS, McKinney W, Webb BT, Murrelle EL, Zedler BK, Flora JW. High-resolution mass spectrometry proteomics for the identification of candidate plasma protein biomarkers for chronic obstructive pulmonary disease. Biomarkers. 2010 Jun;15(4):367-77. PubMed PMID: 20429838.
Eaves LJ, Pourcain BS, Smith GD, York TP, Evans DM. Resolving the effects of maternal and offspring genotype on dyadic outcomes in genome wide complex trait analysis ("M-GCTA"). Behav Genet. 2014 Sep;44(5):445-55. PubMed PMID: 25060210; PubMed Central PMCID: PMC4174369.
York TP, Strauss JF 3rd, Neale MC, Eaves LJ. Estimating fetal and maternal genetic contributions to premature birth from multiparous pregnancy histories of twins using MCMC and maximum-likelihood approaches. Twin Res Hum Genet. 2009 Aug;12(4):333-42. PubMed PMID: 19653833; PubMed Central PMCID: PMC2913409.
York TP, Strauss JF 3rd, Neale MC, Eaves LJ. Racial differences in genetic and environmental risk to preterm birth. PLoS One. 2010 Aug 25;5(8):e12391. PubMed PMID: 20811627; PubMed Central PMCID: PMC2928274.
York TP, Eaves LJ, Lichtenstein P, Neale MC, Svensson A, Latendresse S, Långström N, Strauss JF 3rd. Fetal and maternal genes' influence on gestational age in a quantitative genetic analysis of 244,000 Swedish births. Am J Epidemiol. 2013 Aug 15;178(4):543-50. PubMed PMID: 23568591; PubMed Central PMCID: PMC3736752.
York TP, Eaves LJ, Neale MC, Strauss JF 3rd. The contribution of genetic and environmental factors to the duration of pregnancy. Am J Obstet Gynecol. 2014 May;210(5):398-405. PubMed PMID: 24096276; PubMed Central PMCID: PMC3975815.